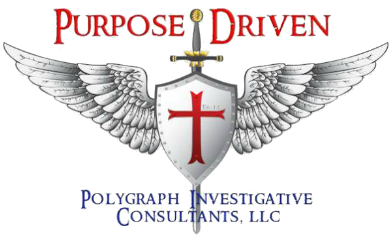 We're here to help you
If you are in need of a private investigator in the RGV, please do not hesitate to contact us.
Drug and Alcohol Testing McAllen, Weslaco, Harlingen, Brownsville
Drug & Alcohol Testing RGV
Drug Testing
DOT Random Consortium
Pre-employment, Random, Reasonable Suspicion,  Post-Accident, Return to duty, Follow-ups
Personal (private) drug tests
Background checks (pre-employment screening/ sex offender, criminal)
Polygraph Tests in Mcallen, Weslaco, Harlingen, and Brownsville
The polygraph test also known as a lie detector is a device used in lie detection.  According to the polygraph definition:
A polygraph, popularly referred to as a lie detector, measures and records several physiological indices such as blood pressure, pulse, respiration, and skin conductivity while the subject is asked and answers a series of questions.[1] The belief underpinning the use of the polygraph is that deceptive answers will produce physiological responses that can be differentiated from those associated with non-deceptive answers; the polygraph is one of several devices used for lie detection.
And we do it for Businesses such as yours or for personal matters as well…Learn More!
RGV Private Investigations -McAllen, Weslaco, Harlingen, Brownsville
We are experienced former Law Enforcement Police Agents with many years of service with State, Local and Narcotics Investigations Departments.
We provide investigation services in McAllen for:
Attorneys
Businesses
Oil Field Companies
and Personal matters
We are a professional team of private investigators in the RGV that specializes in:
Pre-employment Interviewing
Pre-Employment Interviewing For Your Business in Mcallen
"Hiring the Best in the RGV Requires Pre-Employment Interviews" – Integrity, Trust, Honesty
The most important decision that an that an RGV Business employer can make is the selection of new employees. Consequently, the more we can learn about the applicant during the selection process, the more informed and reliable your hiring decision will be. It is widely acknowledged that the most important part of the selection process for new employees is the interview of the candidate. Want to Learn What we do for you?
 Background Checks
Background checks could be used by potential companies, state agencies, as well as interested parties to discover details concerning a person's criminal past history, employment past history, as well as a lot more. Background checks cost cash. Be careful of business providing a totally free background check – these are generally scams.
Find out More About Background Checks….
Durgs and Alcohol Consulting

90%

Polygraph Testing

80%

Background Checks

70%

Private Investigations

80%

Pre-Employment Interviews and Services

97%
We place a high degree of value on responsibility in what we do.
Call Us
Let us know your needs so we can start working for you…If we do not answer Make sure to leave a message and we will get back to you in a hurry!
We will Devise an Action Plan
Because everyone's plan is different, we will sit down with you and devise a plan for your particular need. This will be a time where you let us know everyting that you are thinking without holding anything back
Now We Will Get To Work
It's as simple as that.  We will start working for you, in this simple 3 step process…. And we leave nothing to chance!
Frequently Asked Questions
Here at iCheckU.Com we have many Frequently asked questions.   For more on those questions, please visit our F.A.Q. section on our site. But here are some that are not answered explaining how you can get started with us. The Process is simple..so you we can get started working with you as an individual or with your company right away… If there is a question that you have and we have not answered it, or if you want more knowledge of the ones we already have, please feel free to ask us by Contacting Us or calling us at (956) 968-7065.
What Kind of Background Checks do you do?
Background Checks in the RGV – Mcallen, Weslaco, Harlingen, Brownsville
Do not risk your business for the sake of saving some money!  It can cost you in the long run.  Whether it's your business on the line or your life, we provide a thorough backgroundground check so that you know who you are hiring, dating, or your teenager just met.
What kind of clients do you work with?
ICheckU Polygraph Testing-Background Checks-Investigative Services in McAllen and RGV
Here at ICheckU.Com, we work with business owners and non-business owners alike.  If you need to have a polygraph test, whether it's for your business or for personal affairs we got you covered. If you want to find out more about Polygraph Testing in McAllen or anywhere in the RGV, find out more here!
What Kind of Private Investigations do you do
Private Investigations in the RGV
You feel as if an employee is not meeting your standards? A spouse or long time boyfriend/girlfriend is not acting correctly and want to find out more? We can help you with that. Infact, we can help you with any private investigations in McAllen, Weslcaco, Harlingen, Brownsville.  Call us and let's discuss your dilemna to find out more…Or click to Contact Us Today!

Let us know your needs so we can start working for you…If we do not answer Make sure to leave a message and we will get back to you in a hurry!
[google-map-sc type="ROADMAP"]